Here is why the 4 Seasons' Montreal restaurant Marcus is doing the superstar chef system proper
Earlier this year, celebrity chef and restaurateur Marcus Samuelsson returned to the Four Seasons MARCUS Restaurant + Lounge at the Four Seasons Hôtel in downtown Montreal for the first time since its opening in 2019. While happy to be back, Samuelsson was also taking the opportunity to announce the appointment of Jason Morris—formerly of restaurants like the closed but no less lauded Le Fantôme and Old Montreal's Pastel—as the new executive chef.
"It's so nice to be back in the kitchen, hanging with Jason and the team… we've focused a lot on calls and zoom to understand each other's journeys. Jason's been such a terrific chef to work with; he understands the concept, he knows Montreal a thousand times better than me… we're opposites in many ways, but we also share a lot of similarities," Samuelsson told Time Out Montreal in an interview.
Photographer: Courtesy Four Seasons
What's worth noting about Morris' appointment is how it works, and that mingling of new and old blood lies in how the two chefs are able to work together: The greatest hits of the celebrity chef's menu are carried out to spec like the signature Spaghetti Picadilly with its lobster and uni butter, but Samuelsson rightly points out that they are able to play off of one another's skills and experiences to keep evolving the menu.
They share formative experiences with one another; Both Morris and Samuelsson have journeyed around Japan and explored Scandinavia, and that's made for similar nuances in their approaches, from the use of fermentation to portion sizes.
While maintaining the high bar for the restaurant's seafood offerings, Morris' arrival has resulted in new developments, such as more vegan and vegetarian offerings as well. "That's something Jason brings to the table," Samuelsson says, pointing to dishes of either a caramelized koji portobello mushroom or roasted eggplant with togarashi.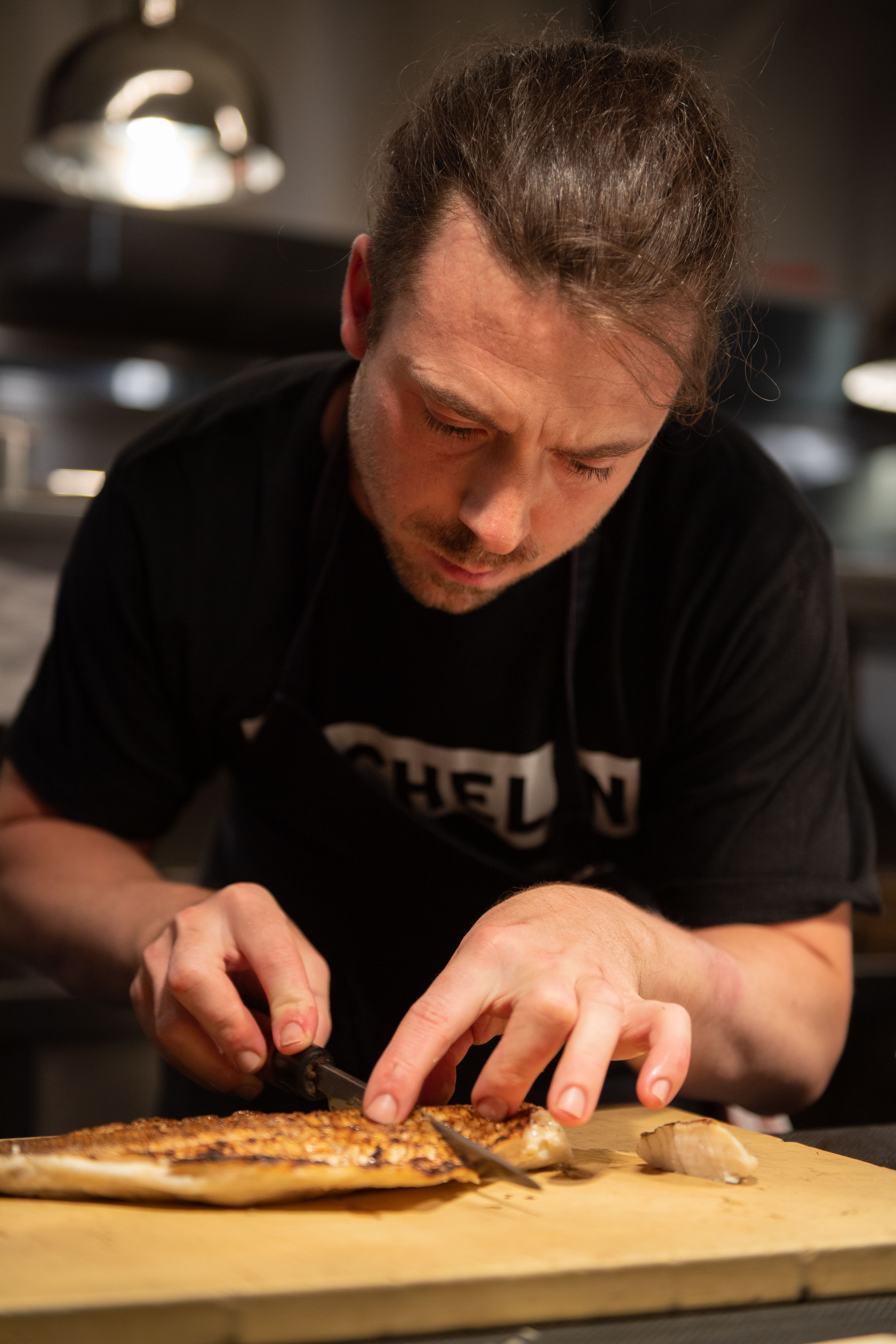 Photographer: Courtesy Four Seasons
Not all celebrity concepts in Montreal have been so lucky to have that kind of cooking kinship, however; it's a balance that hasn't always been found in Montreal's celebrity chef concepts past and present.
If they haven't been homegrown, Montreal hasn't had the best track record with celebrities, especially those who make headlines; Gordon Ramsey's parachuting into the city to save Laurier BBQ was shockingly short-lived, the Montreal Casino restaurant L'Atelier de Joël Robuchon was rife with issues, and some projects have simply failed to launch. Before Marcus, only chef Daniel Boulud's Maison Boulud has managed to meet and exceed expectations, but maybe that's because he doesn't "supply a playbook".
Amongst all of these shuttered projects, there's no one true reason why they don't work other than how well they can strike that balance between the celebrity having a presence—the initial drawcard that comes from slapped a worldwide household name on something—and the executive appointment having some wild cards in the hand they're dealt.
"Now things are entering a new chapter," Samuelsson says. "We're established in Montreal, but Jason is coming in at the perfect time. His skill set and how he handles the kitchen; those things may not (always) end up on the plate, but they matter to us in the kitchen. "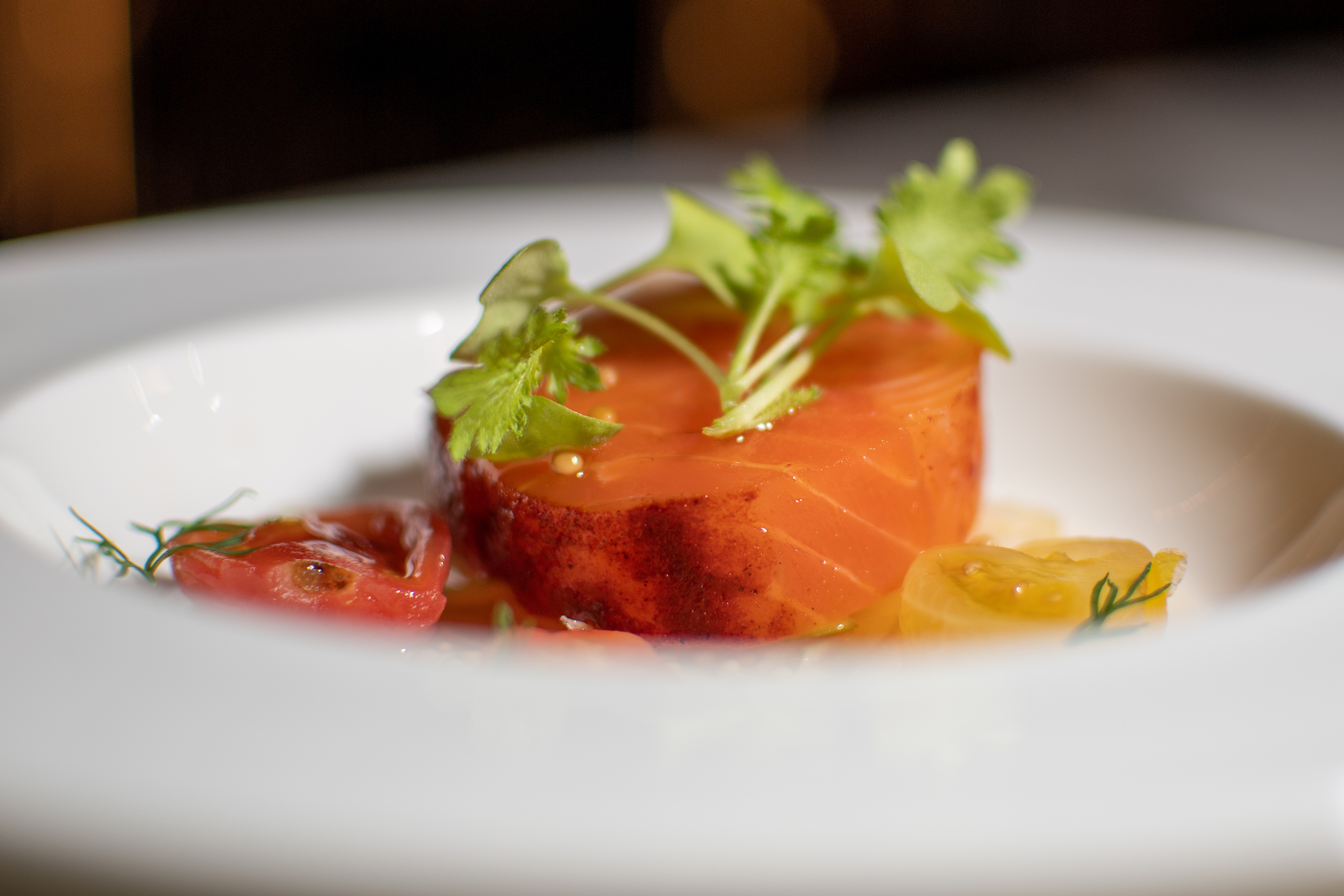 Photographer: Courtesy Four Seasons