Easter Menus: Our advised addresses in Montreal
Whether it's celebrating Jesus' resurrection, a passion for chocolate, a love of egg hunts, or just because you deserve an extra day off, everyone looks forward to Easter weekend.
The long Easter weekend is late this year and no one seems to be complaining. Spring is already well underway! The buds are quietly unfurling and lovers are reclaiming the public benches to the sound of Vivaldi's Four Seasons Concerto No. 1. Whether you consider it religious or not, Easter is a time to be filled with gratitude and love. Use it as an opportunity to spend time with your loved ones.
When you hear the word Easter, chances are you'll think of a big family gathering. With the lifting of health measures, you can finally gather with your loved ones to celebrate.
The Easter weekend also means big brunches. While it's nice to have guests and friends over, a long weekend should be a time to rest. That's why we suggest you take the hassle out of brunch and treat yourself at one of Montreal's many great restaurants.
If you're looking for a place to brunch this long weekend, you can always refer to our list of the best brunches in Montreal. This list is a sure bet and offers addresses from all over the city.
Because they are always thinking of ways to impress and satisfy their customers, many establishments have put together a special Easter menu.
Today, we've compiled a list of this year's special Easter menus in Montreal. You will find take-out restaurants. You will find take-out menus as well as special in-house offerings.
We hope that you find what you are looking for… as well as your easter eggs!
Special mentions
Extra menu: An Easter feast to enjoy in the comfort of your home
With the Easter Bunny just around the corner, we are pleased to announce that Menu Extra will be offering a 100% Easter menu to be enjoyed in the comfort of your home. This year, there's no need to fret about your lunch or dinner, the ready-to-eat dishes will be your perfect ally!
On the menu:
Beef Wellington with Perigourdine sauce
Swedish-style potatoes in a soubise sauce
Birri Carrot Salad with French Dressing
Romaine with fermented lettuce
Lemon tartlets
Price: $130 for two people
Menu Extra: Easter Special
Giuseppe Sachetti
Traditional Easter bread, stuffed with eggs, salami, mortadella and cheeses.
Available on April 14-15-16 only.
Preorder: HERE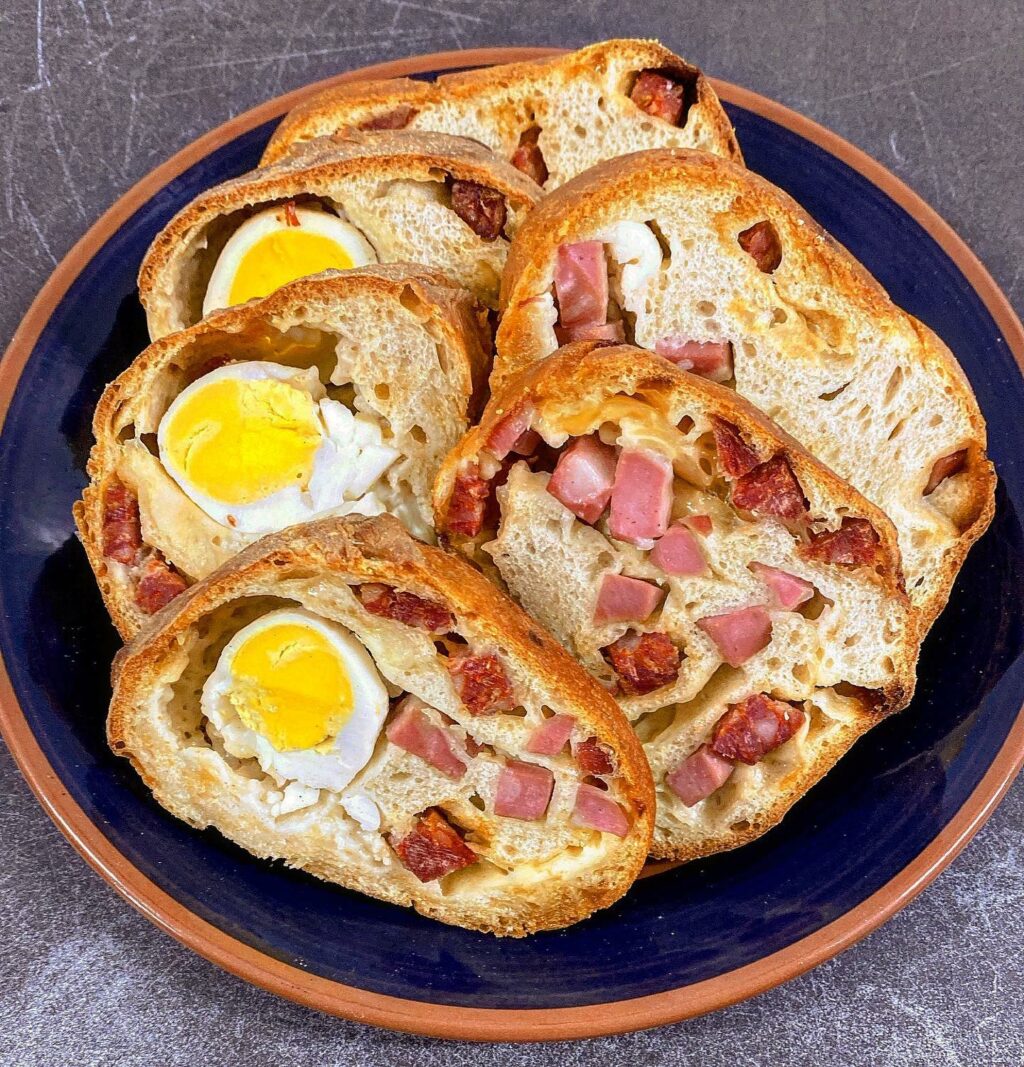 Giuseppe Sachetti