A Three Days in Montreal Itinerary You will Wish to Steal
Last Updated on 30th September 2022 by Sophie Nadeau
As a French Canadian, I've been to Montreal more times than I can count, and each time, I've found that there's even more to see, more to experience, more restaurants to try. It's the most European city in North America (there's a reason so many TV shows are filmed here!) and is a must-see if you're looking to book your next weekend getaway. Here's the perfect 3 days in Montreal itinerary you'll want to steal!
Please note that in French, Montreal is spelt Montréal. French is the most spoken language in Montreal, though you should be able to get by just fine with English!
Montréal, which is the second-largest city in Canada, is located in the south-eastern portion of Quebec. It was originally called Ville-Marie, and the city is situated close to the border with the US. The area is now known as Montreal after Mont Royal, the three hills which overlook the rest of the city.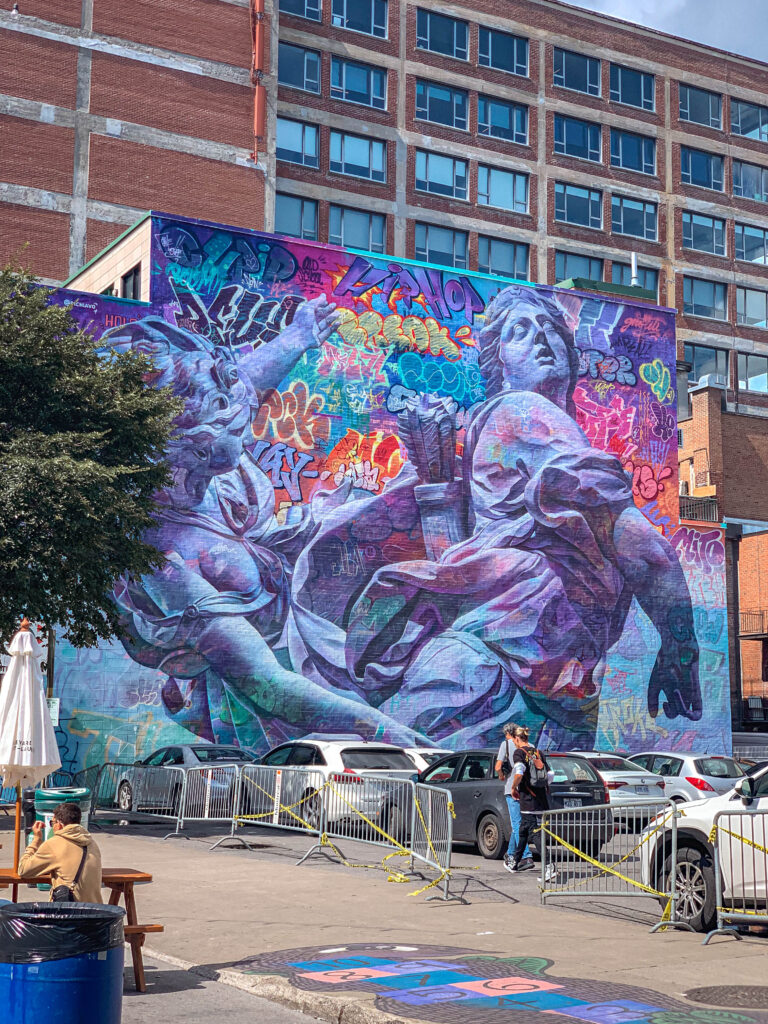 Is 3 days enough time to visit Montreal?
The short answer is yes! Three days is more than enough time to see all of the major attractions that Montreal has to offer. However, if you want to take a side trip from the city, such as to Mont Tremblant, or experience some of the more off the beaten path neighbourhoods, then 5 to 7 days is a better amount of time to allot to visiting Montreal.
If you have 4, 5 or 6 days in Montreal, then some of my favourite places to visit include the Jean Talon Market, Little Italy, Quartier Latin, and Parc Jean Drapeau. Free to visit, the Parc Jean Drapeau is on another island to Montreal and was originally called Parc des Îles and is now home to an F1 racecourse.
Montreal is a particularly great weekend getaway if you live in New York. Flights are pretty pricy, as are trains, and so I travelled between Montreal and NYC using the overnight Greyhound Bus. Going through customs at 3 AM wasn't the most fun experience of my life, but it saved on an extra night of accommodation and is definitely the cheapest way to get between the two cities!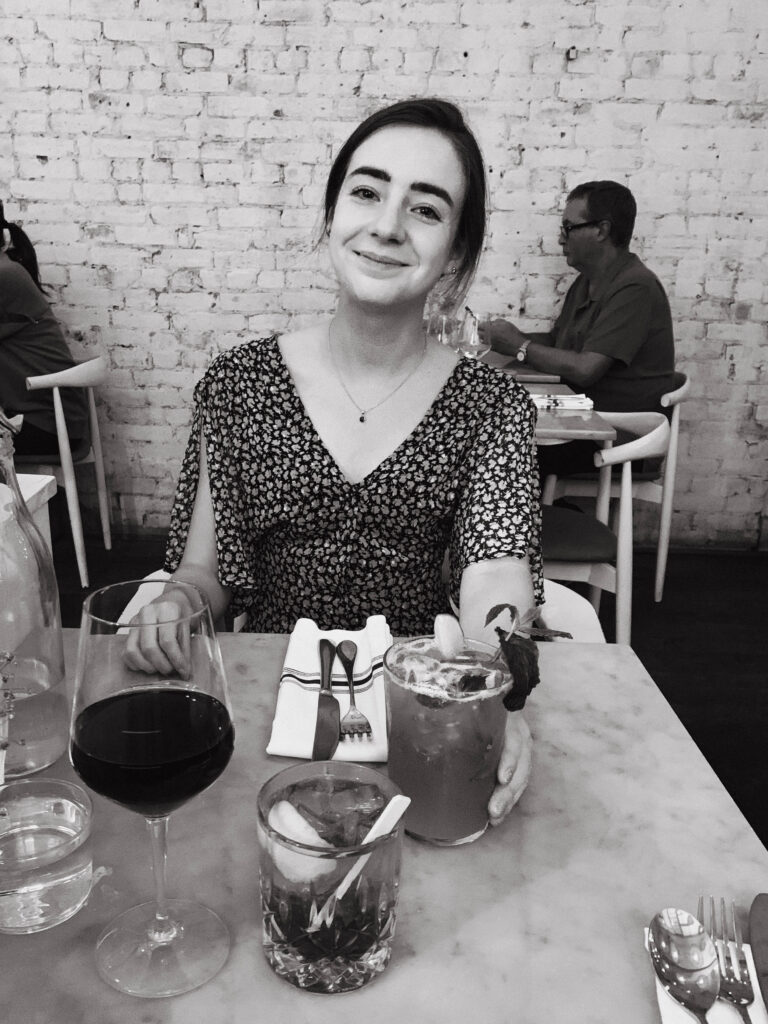 What are the best times to visit Montreal?
If you can avoid it, I recommend not visiting Montreal in winter. Temperatures in the city can reach as low as -40 degrees celsius and this is just not practical, nor comfortable for exploring. If you like particularly wintery weather, then go for it! Otherwise, stick to the times I set out below.
The best times to visit the city are between April and September, with my personal favourite months to explore being May, June, and September, on account of the fact that you'll get the best weather and longer days with fewer crowds.
Day 1: Vieux-Port de Montréal & Vieux-Montréal
Walk around the old town
One of the major attractions of Montreal, especially for first time visitors, is the old town. There are a number of historic buildings in this area of the city, with the oldest building dating all the way back to the latter half of the 17th-century and located within the what is now Musée de Lachine complex.
Truth be told, the old world European charm of the cobbled lanes and old buildings of the old town mean that the best way to get around this district is on foot so be sure to wear comfortable shoes. Alternatively, book a walking tour like this one.
Notre Dame Basilica
Beautiful and ornate, the Notre Dame Basilica is situated directly across a spacious square from the Bank of Montréal. Surrounded by cobbled lanes, small boutiques, and plenty of souvenir shops, the ecclesiastical building dates all the way back to the early 19th-century.
Easily one of the top things to do in Montreal, the Gothic building is home to some pretty impressive carved stone sculptures, oodles of stained glass windows, and other breathtaking artworks.
Though you now have to pay a fee to enter ($14 CAD/ USD – the USD and CAD amount for entry is the same), the Notre Dame Church is truly one of the finest religious buildings in North America.
Notre Dame de Bon Secours
Free to visit, the chapel's name can be translated as 'Our Lady of Good Help' and the building itself is located on the site of a former place of worship. Today, the current chapel remains one of the oldest churches in the city, having been constructed in the 18th-century.
If you want to see the accompanying museum and climb up onto the rooftop, then you'll have to buy a ticket. I honestly think the ticket is more than worth it as the view from the belvedere offers unparalleled views of the old port of Montreal.
This beautiful chapel is close by to the Bon Secours market, which I'm sad to say has seen better days! In times gone by, this indoor market was home to local boutiques selling their wares. Today, the market is more of a tourist trap but is still a cool place to visit during a rainy day.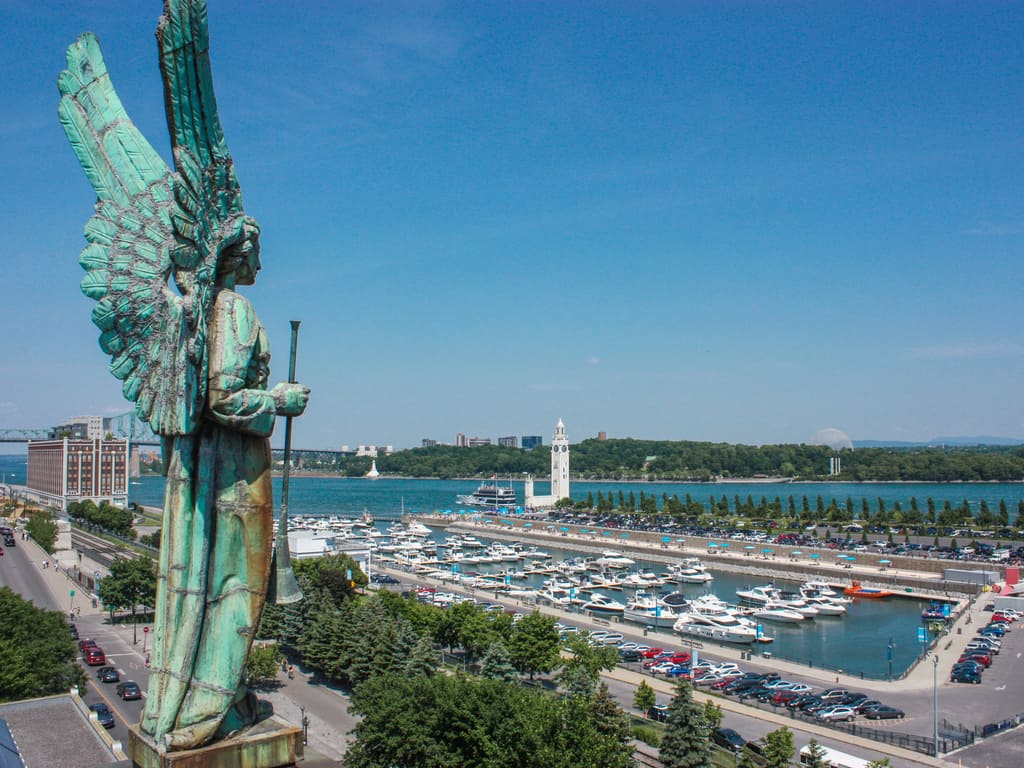 Pointe à Calliere Museum
If you're planning on visiting Montreal and are interested in learning more about its history, then the museum at the Point-a-Callière is a must. This cultural hub was established in the 1990s and is located in Old Town Montreal.
See the old port
You can grab a beer or bite to eat nearby but I don't necessarily recommend eating dinner in this area as it caters quite heavily to tourists. Luckily, it's not too far to walk to get to some great spots to enjoy a meal. Montreal is one of my favourite cities in North America for great cuisine and you can check out all of my top Montreal food recommendations here.
Day 2: Mont Royal & Plateau Mont Royal & Mile End
Mont Royal Park
Start your day by visiting Mont Royal, which is the most important park in Montreal. After all, it is most likely from this park that Montreal got its name! The best time to stroll around the park is probably in the spring when you can enjoy the tulips or in the autumn when the stunning golden hues of the fall foliage really contrasts against the blue skies.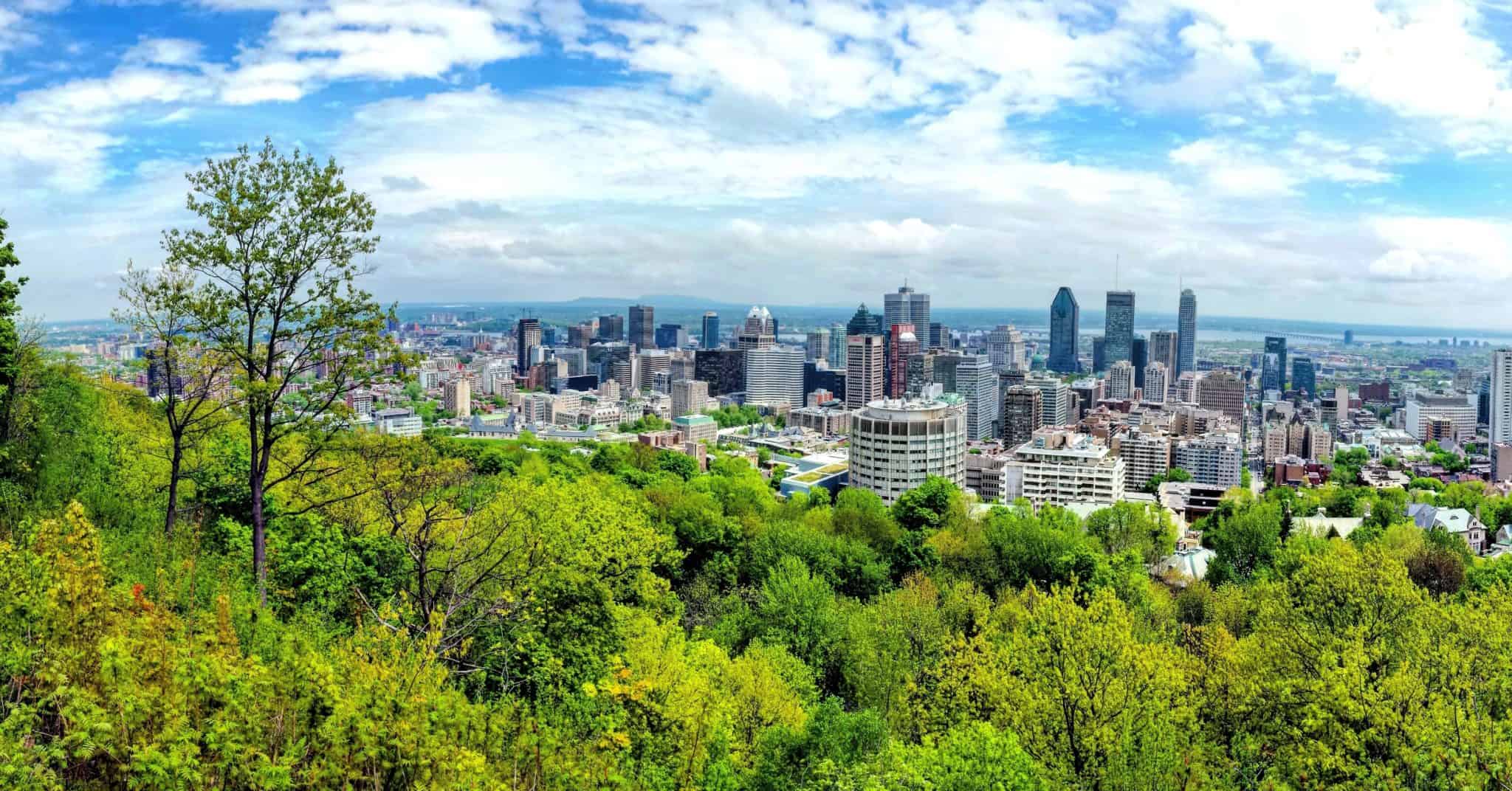 Plateau Mont Royal & Mile End
Directly to the east of the Parc Mont Royal, Plateau-Mont-Royal is a fun district that boasts plenty of vintage bookshops, second-hand clothing stores, and some pretty delicious brunch spots.
One stop in Plateau Mont Royal that you won't want to miss is Schwartz's Deli, a famous sandwich shop selling pastrami sandwiches. Nearby, Ripples is a legendary ice cream shop that serves up homemade scoops between April and September.
Situated within the northwest area of Plateau Mont Royal, is Mile End. Mile End is a cool, hip, and trendy neighbourhood that is particularly well-known for its street art. The best and most famous bagel shops in Montreal, St Viateur and Fairmount bagels can both be found here.
For the ultimate taste test, I recommend purchasing a bagel from each of the bagel stores and sampling them for yourself. This is also an area where you can visit one of the most impressive churches in Montreal, Église Saint Enfant-Jésus du Mile-End.
Oratoire Saint Joseph
After exploring Plateau-Mont-Royal and Mile End, it's time to head to the southwest to the Oratory of Saint Joseph. If you enjoyed the view from Parc du Mont Royal this morning then you're in for a treat.
High and imposing above the city, the Oratoire (oratory) of St Joseph is complete with a grotto and views over the surrounding landscape. Providing one of the best views of Montreal, the oratory itself was first founded in 1904, though it wasn't completed until 1967.
Today, the Oratory is a quiet place of calm in amidst the hustle and bustle of a busy modern city. Home to a church museum, and free to visit, the church is open on a daily basis, though, of course, donations are always welcome.
Day 3: Downtown Montreal
Musée des Beaux Arts
The Musée des Beaux-Arts (Montreal Museum of Fine Arts) is probably the most famous of all Montreal Museums. The cultural hub is open every day of the week. Once inside, the artwork is organised into various pavilions; Canadian art, Archaeology and Ancient Art, etc.
Downtown Montreal
Downtown Montreal is an area characterised by its modern shops and high rise buildings. The district is sandwiched between Old Town Montreal and Plateau-Mont-Royal/ Mont Royal Park. It's easy to get to after visiting the Fine Arts Museum as the museum itself is located on the western edge of the area.
Downtown Montreal is home to some of my favourite vegan restaurants in Montreal; LOV for cocktails an delicious food and Copper Branch for vegan poutine. While in the area, be sure to check out the St James United Church, which is a gem of old Montreal architecture. Downtown Montreal is also where you'll find Christ Church Cathedral.
Underground City
If there's one impressive area of Montreal that I recommend visiting before leaving the city, it's theUnderground City. Famous the world over, Montreal's underground city is referred to in French as the Ville Souterraine and is home to well over 1600 stores. 
Take a sightseeing cruise of the Saint Lawrence River
For a completely different perspective of the city, you may well consider booking a cruise down the Saint Lawrence River. The boat trip takes an hour and includes a live commentary about the story of Montreal, as well as many of the major attractions you can spy from the water. En route, you'll see sights such as Clock Tower, the Biosphère, and the Jacques Cartier Bridge. Check prices and availability here.
Where to stay in Montreal
As one of the largest cities in Canada, you'll be quite spoilt for choice when it comes to selecting somewhere to stay. There is a wide range of accommodation to suit almost any budget and taste.
I personally prefer to stay in the Downtown District when visiting Montreal as I find that this area is well placed for getting around to the rest of the city. Here are some of our top picks for accommodation based on location and web-reviews:
Budget: This quaint hostel is well placed for exploring the rest of the city and has amenities such as a hot tub, baggage storage, laundry facilities, and more. Check prices and availability here.
Mid-range: This three-star hotel is set against the backdrop of a mid 19th-century building and offers highlights such as Wi-Fi and a location just a ten minute walk from the riverfront of the Old Port. Check prices and availability here.
Luxury: If you're looking for the ultimate luxury experience, then you've come to the right place. This five-star hotel offers amenities such as a spa and air conditioned rooms. Check prices and availability here.
Enjoyed reading about how to spend 3 days in Montreal? Pin this article now, read it again later:
Sophie Nadeau loves dogs, books, travel, pizza, and history. A fan of all things France related, she runs solosophie.com when she's not chasing after the next sunset shot or consuming something sweet. She now splits her time between London and Paris! Subscribe to Sophie's YouTube Channel.